Today, the challenges regarding data and files for design-based industries are more diverse than they used to be — and they're evolving rapidly with the development of new storage and computing technologies. How are CAD developers approaching these challenges, and how are their strategies shaping our use of CAD data?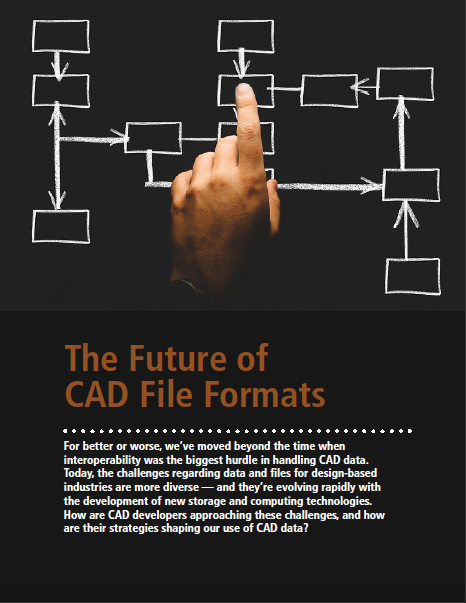 This white paper, written by industry expert Randall Newton, provides insights into:
The complications of new devices and bigger file sizes
Web services and the role of the cloud vs. desktop
The reason that 3D CAD users still rely on 2D software.
Download your copy of this free white paper today to get a clearer view of the changing file format landscape!


Produced by Cadalyst. © 2017, Longitude Media.