Workstation expert Alex Herrera provides clarity and guidance with his accessible explanations in this collection of three Herrera on Hardware columns.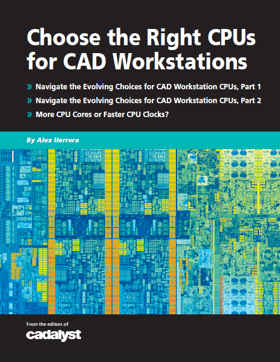 When it comes to the options available in workstation-caliber CPUs for CAD professionals, 2018 is shaping up to be the most interesting year in more than a decade. OEMs and users alike are seeing an expanding choice of brands and configurations to choose from.
And while that might make for a more challenging shopping exercise, a few simple guidelines can help you narrow choices down quickly and outfit your next CAD machine with an optimal CPU for your workload — at an ever-more-aggressive price point.
Download this white paper today!
Produced by Cadalyst. ©Longitude Media.