Free Report from Cadalyst

With so many 2D CAD products to choose from,
how can you select one that meets your needs?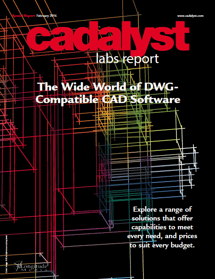 Have you been exploring your options in 2D CAD software applications, only to be overwhelmed by the number of products available? In this Cadalyst Labs Report, an industry veteran delves into some of the most popular, well-established titles in the market.
Independently researched and written by longtime CAD journalist Randall Newton, this comprehensive report covers:
The history and importance of the DWG format
Software that's available by perpetual purchase as well as by subscription
Capabilities and interfaces that AutoCAD users will find familiar
And much more information and advice to help you ask the right questions and make the right decision when it's time to make a purchase
Download this free report today!