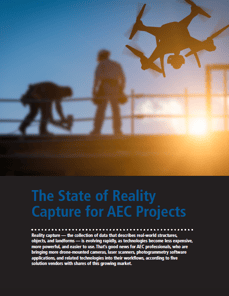 Is it time for your firm to get a grip on reality ... reality capture, that is?
Reality capture — the collection of data that describes real-world structures, objects, and landforms — is evolving rapidly, as technologies become less expensive, more powerful, and easier to use. That's good news for AEC professionals, who are bringing more drone-mounted cameras, laser scanners, photogrammetry software applications, and related technologies into their workflows, according to five solution vendors with shares of this growing market.
Download this guide from Cadalyst to read these industry experts' perspectives about which types of firms can benefit, how to approach implementation, and more. Get yours today!
Produced by Cadalyst. © 2019 Longitude Media.