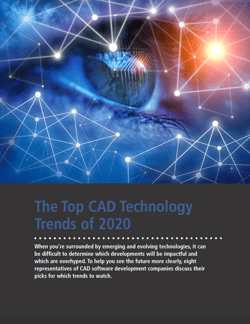 When you're surrounded by emerging and evolving technologies, it can be difficult to determine which developments will be impactful and which are overhyped. To help you see the future more clearly, eight representatives of CAD software development companies discuss their picks for which trends to watch.
Download this free guide to read insights and predictions from eight CAD software companies about how CAD and related technologies are changing.
Produced by Cadalyst. © 2020 Longitude Media.